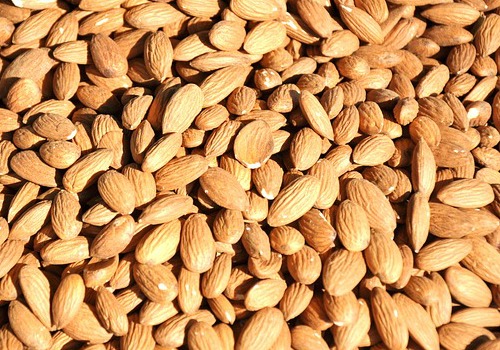 Like most nuts almonds are packed with nutrients, but also relatively high in fat and calories.
For those who are trying to maintain or lose weight, it's best to consume almonds in moderation as a portion-controlled snack or as a garnish for salads, grains or cooked vegetables. For those who are trying to gain weight or need extra protein, almonds and other nuts are an excellent option.
Almonds are a good source of protein, calcium, magnesium, phosphorus, potassium, zinc, iron, folic acid and vitamins B2, B3 and E. One ounce of almonds (approximately 23 nuts) contains 163 calories.
Once only found in health food stores, both almond butter and almond milk are now readily available and make healthy and interesting substitutes for peanut butter and dairy milk.
Try these almond recipes:
Asian Noodle Bowl with Spicy Almond Sauce
Wild Rice Risotto with Almonds and Spring Vegetables
Almond Citrus Salad
Quick Cinnamon Almond Rice Pudding
Almond Honey Power Bars
Banana Almond Smoothie