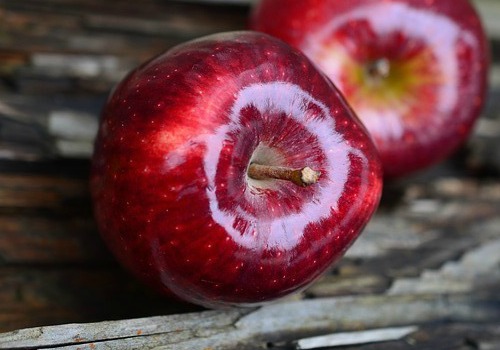 Most grocery markets carry several types of apples year round, including red, green and sometimes yellow varieties. Some apple varieties are preferred for cooking, while others are perfect for eating raw. If you have access to freshly-picked apples from an orchard or farmer's market, you'll find the taste and texture to be quite different than grocery store apples.
A medium-size apple contains approximately 100 calories. Apples are a good source of fiber, calcium, magnesium, phosphorus, beta-carotene, pectin and vitamin C.
Apples are a healthy and refreshing snack and are an easy addition to both fruit and green salads and oatmeal and other grains.
Try these Apple recipes:
Classic Applesauce
Baked Apples & Cinnamon
Apple Delight Smoothie
Quinoa & Apple Salad with Curry Dressing
Apple Walnut Salad
Apple Cinnamon Pancakes