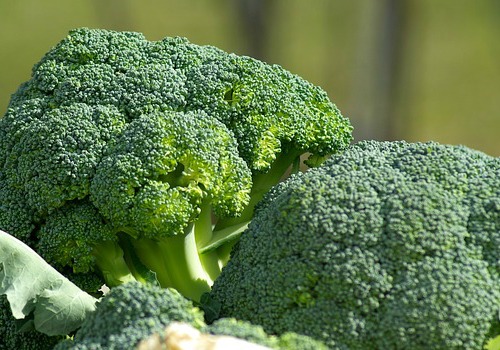 Broccoli is a versatile, readily available and long lasting enough to still be in good shape towards the end of your grocery week.
Broccoli is low calorie and packed with nutrition, but unfortunately broccoli is often smothered in cheese and cream, resulting in a high fat, high calorie dish. Better ways to enjoy broccoli, include raw in salads, steamed with herbs and lemon, or stir fried in broth or a small amount of oil. Broccoli can even be grilled or used to top pizzas.
Broccoli is a good source of calcium, chromium, magnesium, phosphorus, beta-carotene, folic acid and vitamins B3, B5 and C. One cup of chopped raw broccoli contains approximately 35 calories.
Try this broccoli recipes:
Broccoli Slaw with Cranberry Orange Dressing
Roasted Broccoli and Walnuts
Curried Broccoli Couscous
Lemony Braised Broccoli
Tofu and Broccoli Stir Fry