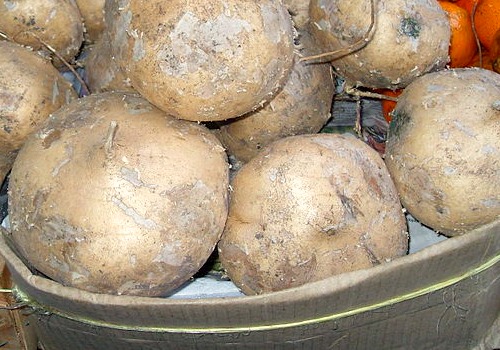 Don't let it's dry, brown exterior fool you. Raw jicama is refreshing, crunchy and slightly sweet.
Jicama is mostly commonly used in Latin and Asian cuisine and goes especially well with citrus flavors, such as orange and lime, as well as hot spices.
Jicama slices make an excellent low calorie "chip" for dips and salsas.
Jicama is a good source of vitamin C, potassium and iron. One cup of jicama contains approximately 45 calories.
Try these jicama recipes:
Jicama Apple Slaw
Strawberry Mango Jicama Salad
Jicama Salsa
Clementine Jicama Salad
Red Cabbage and Jicama Spring Rolls