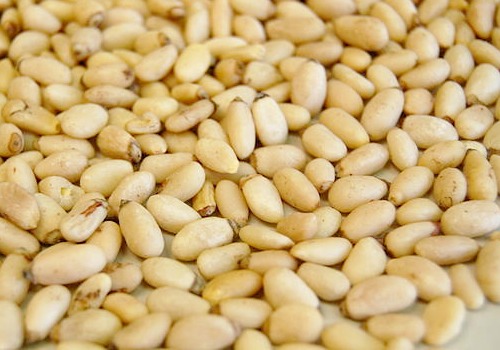 Pine nuts are delicious and nutritious, but quite expensive. Indeed, pine nuts are the edible seeds of pine trees and harvesting and processing the pine nuts is very labor-intensive. Fortunately, it only takes a small handful of pine nuts to add flavor and texture to salads, side dishes, pasta, pizza and desserts.
Pine nuts are a good source of magnesium, potassium, phosphorus, copper, zinc, iron and vitamins B1 and E. One ounce of pine nuts (about 150 nuts) contains approximately 200 calories.
Pine nuts have a high oil content and should be refrigerated to maintain freshness.
Try these pine nut recipes:
Fresh Basil Pesto
Fettuccini with Brussels Sprouts and Pine Nuts
Roasted Broccoli with Lemon and Pine Nuts
Quinoa with Garlic, Pine Nuts & Raisins
Spinach Feta & Pine Nut Pizza
Butternut, Arugula and Pine Nut Salad