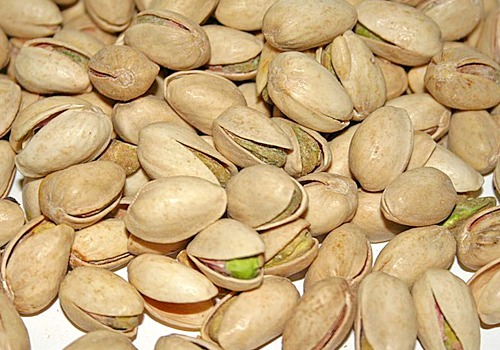 Pistachio nuts have a fun green color, rich texture and slightly sweet flavor. Pistachios nuts are traditionally used in middle eastern dishes, including desserts and pilafs. In western cultures, pistachios are often roasted, salted and consumed as a snack food.
Like most nuts, pistachios are packed with nutrition, but also high in calories. Therefore, pistachios are a healthy food in moderation.
Pistachios are a good source of fiber, protein and vitamins E and B6. One ounce of pistachios (about 40 nuts) contains approximately 100 calories.
Try these pistachio recipes:
Pistachio Pesto
Date & Pistachio Balls
Turkish Pilaf with Pistachios and Chickpeas
Yogurt Parfait with Cherries & Pistachios