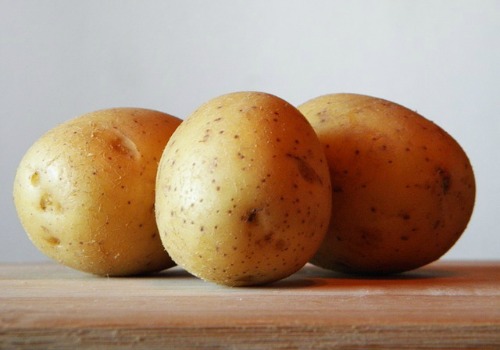 Potatoes are versatile, readily available, inexpensive and filling. Potatoes come in a variety of sizes, shapes and colors and can be baked, boiled and roasted.
While potatoes aren't unreasonably high in calories, common additions such as butter, cream, mayonnaise and cheese add significant calories and saturated fats. Substituting olive oil for butter and relying on herbs to add flavor results in healthy potato dishes that are still satisfying.
Potatoes are a good source of potassium, folic acid and vitamins B3 and C. One large potato contains approximately 250 calories.
Try these potato recipes:
Roasted New Potatoes
Mediterranean Potato Salad
Potato Leek Soup
New Potato and Pea Salad
Garlic Mashed Potatoes and Greek Yogurt