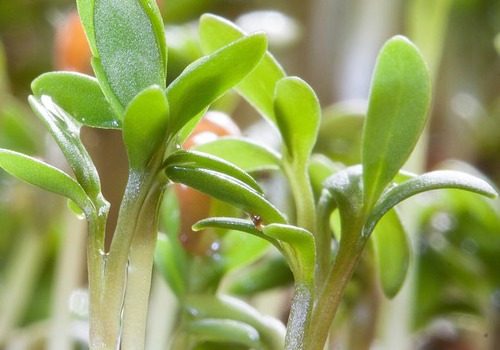 Sprouts are beans, seeds or nuts that have been allowed to germinate until a green shoot emerges. Alfalfa and mung bean sprouts are readily available, but other edible sprouts include clover, radish, broccoli and sunflower seed.
Although sprouts are small, they contain a concentrated amount of vitamins and minerals, including calcium and vitamins C and K. Sprouts are very low calorie with a full cup of alfalfa sprouts containing less than 10 calories.
Most sprouts are best eaten raw and add freshness and texture to sandwiches and salads. However, mung bean sprouts are often cooked lightly in Asian-style dishes, including stir-frys, noodle dishes and soups.
Try these sprouts recipes:
Carrot and Sunflower Sprout Salad
Alfalfa Sprouts Salad
Stir Fried Bean Sprouts
Avocado and Sprouts Club Sandwich
Stir Fried Noodles and Bean Sprouts