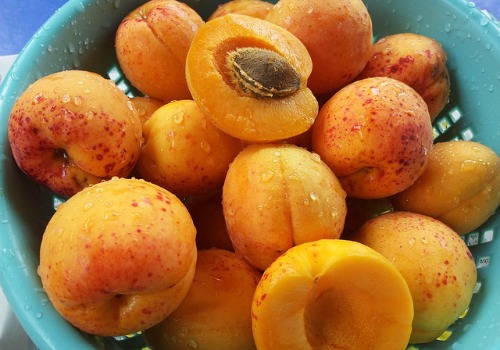 Apricots are a seasonal stone fruit that arrives in grocery markets during the summer months.
Apricots are a good source of copper, calcium, magnesium, potassium, folic acid, vitamin C, beta carotene and iron. Apricots contain 17 calories per whole fruit. Dried apricots are also nutritious, but often contain added sugar and preservatives and like most dried fruits are more likely to be overeaten than the fresh fruit.
Look for apricots that are deep orange and slightly soft. Yellowish, hard apricots were likely picked too soon and will not be as flavorful or nutritious as tree-ripened fruits.
Apricots are delicious as a snack, but also make nice additions to salads and grain dishes.
Try these apricot recipes:
Apricot Yogurt Parfaits
Brown Rice Apricot Pilaf
Baked Apricots with Honey
Black Bean & Apricot Salad