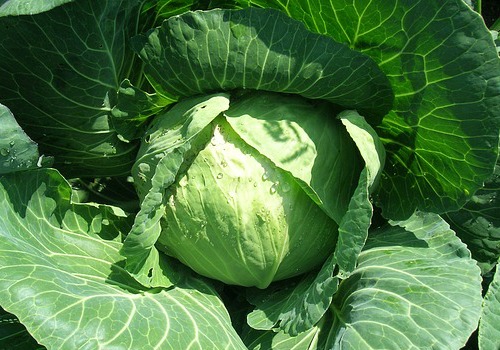 Not only is cabbage a nutrition powerhouse, it's also inexpensive, stores well and is delicious raw, cooked and pickled.
Cabbage comes in a variety of colors (white, green and purple) and texture ranges from smooth to curly. Cabbage makes an excellent addition to soups and is perfect for summer salads since its sturdy texture holds up to heat and dressings much better than lettuce.
Cabbage is a good source of calcium, magnesium, potassium, phosphorous, beta-carotene, folic acid, iodine and vitamins C, E and K. One cup of shredded raw cabbage contains approximately 20 calories.
Try these cabbage recipes:
Citrusy Cabbage Slaw
Ginger & Dill Coleslaw
Spicy Stir-Fried Cabbage
Roasted Cabbage Wedges
Vegetarian Cabbage Rolls
Crunchy Asian Ramen Salad